The University of California Awards $14 Million in National Security Lab Grants
November 21, 2016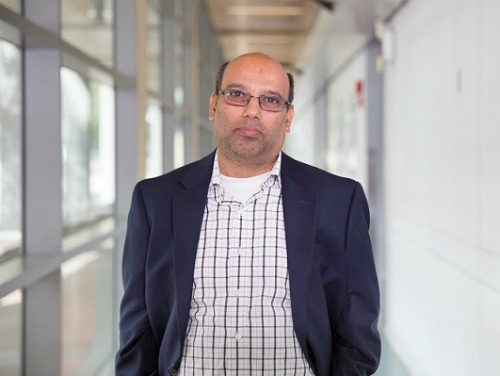 The University of California Laboratory Fees Research Program announced the award of more than $14 million in research grants and fellowships, through the 2017 Collaborative Research and Training Awards.

$4.1 million was awarded to the Center for Frontiers in High Energy Density Science. The Lead Principal Investigator on this proposal is Farhat Beg, Director of the Center for Energy Research. Additional participants include Livermore Laboratory Lead Investigator Frank Graziani, Los Alamos Laboratory Lead Investigator David Meyerhofer, and the collaborating sites of UC Berkeley, UC Davis, UCLA, UC San Diego, UC Santa Cruz, Lawrence Livermore, and Los Alamos. The Center for Frontiers in High Energy Density Science was one of four collaborative research and training proposals chosen from among 33 submissions.

The UC Laboratory Fees Research Program enhances partnerships between UC researchers and laboratory scientists at Lawrence Livermore National Laboratory (LLNL) and Los Alamos National Laboratory (LANL). Awards from this program promote the development of projects and collaborations that advance the missions of the national laboratories and UC. The 2017 Collaborative Research and Training Awards targeted three key areas: 
Biological applications of advanced computing;
High energy density science; and
Mesoscale materials science.
Funding for the program comes from a portion of the management fee that UC receives from the Department of Energy for its role in helping to manage Los Alamos and Lawrence Livermore National Laboratories.
Sources:
Univeristy of California Press Release
UC National Laboratory Fees Research Program