Join leading scientists, engineers, students and key stakeholders from the energy, policy and social science communities to discuss CER's key research areas and the challenges we face to sustainably meet the world's growing energy needs.
Speakers will include a range of academic and industry leaders, and a poster session will provide valuable networking opportunities with students, postdocs, faculty and industry representatives.
SPEAKERS: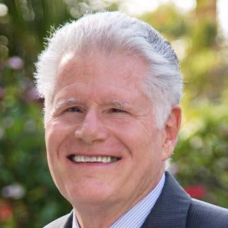 Dr. Jeffrey Quintenz
Senior Vice President, Energy Group, General Atomics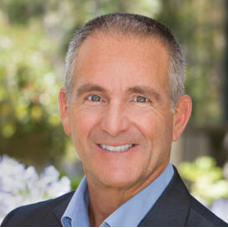 Marty Turock
Strategic Projects Consultant, Cleantech San Diego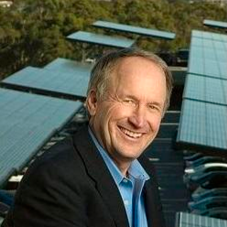 Byron Washom
Director, Strategic Energy Initiatives, UC San Diego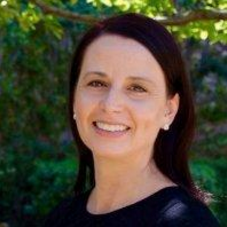 Casandra Rauser
Director, Sustainable LA Grand Challenge, UC Los Angeles
PLATINUM SPONSOR:

GOLD SPONSORS:


WHEN: Monday, May 23, 2016 at 9AM
WHERE: Atkinson Hall, UC San Diego
PLATINUM SPONSORS
For more information, please visit our event website here.

SPEAKERS
Dr. Jose Boedo


Researcher, Center for Energy Research, UC San Diego

Tokamaks as Future Fusion Reactors
Dr. Jan Kleissl


Associate Director, Center for Energy Research, UC San Diego

Integration of Solar Power into the Electric Distribution System
Dr. Ahmed Abdulla


Postdoc, School of Global Policy and Strategy, UC San Diego

Small Modular Reactors and the state of U.S. nuclear innovation 
Dr. Clifford Kubiak


Distinguished Professor of Chemistry and Biochemistry, UC San Diego

Artificial Photosynthesis: Liquid Fuels from Sunlight and Air
Dr. Fonna Forman


Director, Center for Global Justice, UC San Diego

The UCSD EnSEED project: Technology transfer for social justice
Mr. John Holmes


Director, Innovation and Commercialization, UC San Diego

Innovation & Commercialization: Energy Systems & Technologies The World is Waiting For
Dr. Stephen Mayfield


Co-director, Food and Fuel for the 21st Century, UC San Diego

Photosynthetic Bio-manufacturing in Algae: Food and Fuel for the 21st Century
Dr. Shirley Meng


Associate Professor, Nano-engineering, UC San Diego

Challenges and Opportunities for Electrical Energy Storage
Dr. Tajana Rosing


Professor, Computer Science and Engineering, UC San Diego

Leveraging Context Awareness for Energy Management in SmartGrid
Dr. William Torre


Program Director, Energy Storage Systems, UC San Diego

The UC San Diego Microgrid and Energy Storage Research
---
POSTER ABSTRACTS
Optimization-Based Residential Load Scheduling To Improve Reliability In The Distribution Grid

Authors: Abdulelah H. Habib, Elizabeth L Ratnam, Vahid R. Disfani, Jan Kleissl and Raymond A. de Callafon

Highly Collimated Quasi-Mono-Energetic Ion Bunches Accelerated From High Intensity Laser Driven Ultra-Thin Film

Authors: Jinqing Yu, C. McGuffey, C. M. Krauland and F.N. Beg

Synthetic Diagnostics Of Plasma Turbulence Model With Application To Magnetic Controlled Fusion

Authors: Vaezi, Payam, Holland, Christopher, Tynan, George, Thakur, Saikat Chakraborty

A Computational Modeling Approach Of User Behavior For Swarm Control Applications
Optimal Power Market Participation Strategy Of Variable Renewable Energy Resources

Authors: Vahid R. Disfani, Ryan Hanna, Jan Kleissl

Study Of Pulse Length Impact On Hot Electron Tail Generation In High Intensity Laser Pre-Plasma Interactions

Author: Peebles, Jonathan

Memory, Cascades And Spectra In Models Of 2D MHD And Elastic Turbulence
On The Structure Of The Zonal Shear Layer Field And Its Implication For Multi-Scale Interactions

Authors: Ashourvan, Arash - Diamond, Patrick H.

On The Physics Of Intrinsic Flow In Plasmas Without Magnetic Shear

Authors: Li, Jiacong; Hong, Rongjie; Diamond, Patrick H.; Tynan, George R.; Thakur, Saikat C.; Xu, Xueqiao

Zonal Flow Generation Vis Phase Patterning
Modeling Transport Bifurcations In CSDX Linear Plasma Device

Authors: Hajjar Rima J., Diamond Patrick H., Tynan Georges R.

Intra-Hour To Day-Ahead Global And Direct Solar Irradiance Forecasts

Authors: Pedro, Hugo; Coimbra, Carlos; Larson, David

Forecasting The Solar Resource: What Can We Do? How Can We Improve?

Authors: Pedro, Hugo; Coimbra, Carlos

Solar Forecasting For Large-Scale Solar Plants

Authors: Li, Mengying; Chu,Yinghao; Larson, David; Pedro, Hugo; Coimbra, Carlos

Closed-Form Analytic Solution Of Cloud Dissipation For A Mixed Layer Model
ECO-DAC: Energy Control Over Divide And Control
Design And Characterization Of A Compact Double Gas Injector For Staged Z-Pinch
Broadband Proton Radiography Of Self-Generated Fields In Strongly-Shocked, Low-Density Systems
Assimilating In-Situ Observations Over Southern California For Improved Solar Forecasting

Authors: Sahu Dipak Kumar, Zhong Xiaohui, Kleissl Jan

Shock Wave Formation In A Staged Z-Pinch: A Comparison Of Ne, Ar, Kr, And Xe On DD Gas Puff Implosions

Authors: Narkis, Jeff; Rahman, Hafiz Ur; Ney, Paul; Beg, Farhat

One-Year Real-Time Operational Prediction Intervals For Direct Normal
Advances In Sky Imager Solar Energy Forecasting

Authors: Kurtz, Ben; Mejia, Felipe; Wang, Guang; Kleissl, Jan

Allocation Of Battery Energy Storage Systems To Enhance Distribution Systems
Active Cloud Control For Solar Energy Generating Systems

Authors: Inman, Rich and Coimbra, Carlos