High Tech High Students Tour Campus Microgrid
December 24, 2016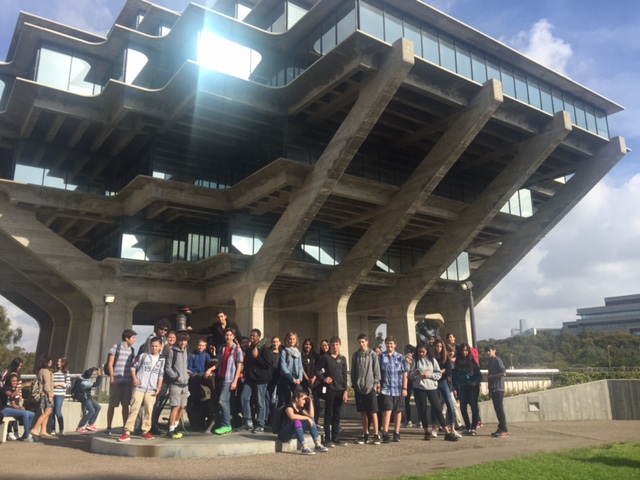 About 50 students from the San Diego-based charter school, High Tech High, toured the UC San Diego Microgrid earlier this month as part of their class research into Zero Net Energy (ZNE) facilities.
Led by physics teacher Dawn Wirts, the students spent 90 minutes exploring the Energy Research Park at the University's East Campus Utility Plant with William Torre of the Center for Energy Research, as well as Liz Fitzpatrick, associate project coordinator for Strategic Energy Innovations.
The students were introduced to the campus' energy storage system, photovoltaic installation and central power plant, and also learned about UC San Diego's efforts to become a Zero Net Energy (ZNE) campus.
Considered one of the world's most advanced microgrids, the university's microgrid generates approximately 85 percent of the electricity used on campus annually. The system is also extremely cost-effective, saving the university more than $8 million a year in power costs as compared to importing the same amount of energy.