CER Scientists Participate in Expanding Your Horizons Workshop for Middle School Girls
March 18, 2023
---
On March 18, 2023, two groups of CER scientists participated in the Expanding Your Horizons workshop, which aims to educate and motivate middle school girls in STEM. The workshop was held in person at the University of San Diego for the first time since the COVID-19 pandemic. The event attracted girls from underrepresented communities in East County and the southern part of San Diego.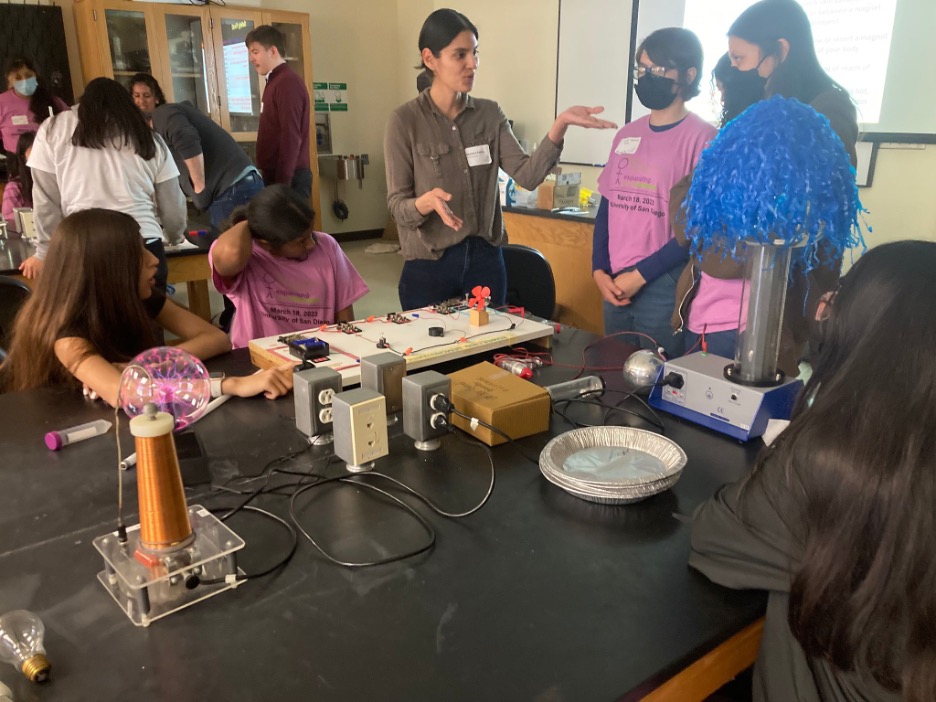 The first group, led by Marlene Patino, Dmitri Orlov, Anze Zaloznik, Michael Simmonds from CER, and Becky Masline and Alexey Knyazev, graduate students from the MAE department, ran the "Electrifying Your World" workshop. The workshop focused on teaching the girls about electricity and how it can be used to power various devices. The girls were able to experiment with electrical and hydraulic circuits, permanent and electromagnets, and learn about the basics of electricity and magnetism.
The second workshop was led by CER researcher Pia Valdivia, engineers Veronica Eudave and Samantha Fong, and graduate students Alemayehu Bogale and Apsara Williams. In the "It's not magic, it's Plasma Physics" workshop, the girls played with lasers to explore light properties like color and diffraction. They also created their own circuits and motors to learn about electricity and magnetism. The interactive activities showed them how we can use this knowledge to study plasmas in space plasmas and fusion devices.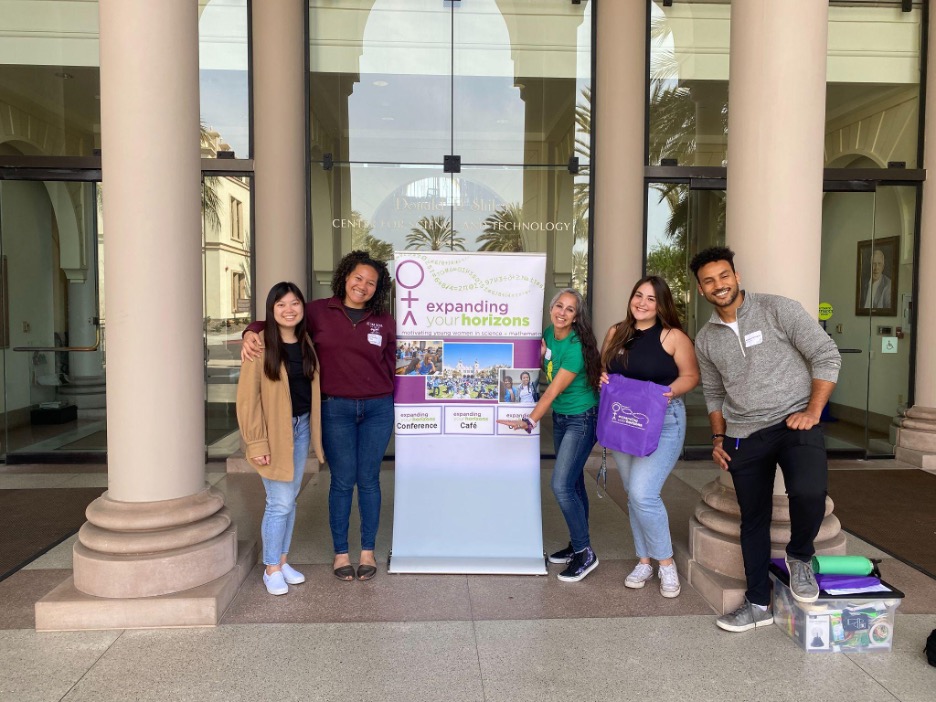 The Expanding Your Horizons workshop provides a valuable opportunity for young girls to learn about STEM fields and to be inspired by female role models in the field. The participation of UCSD CER scientists in this event highlights our commitment to promoting diversity and inclusivity in STEM education.
---